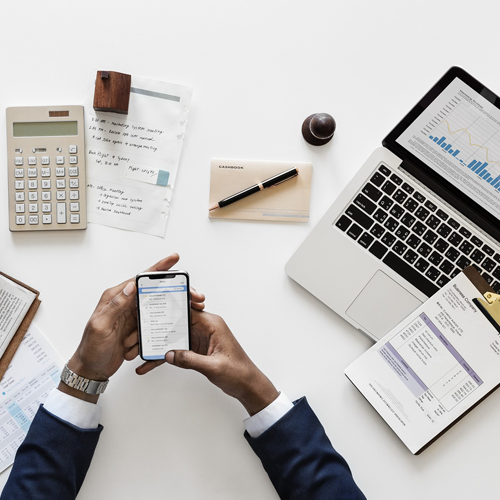 Manage human resources in organization effectively
      Every organization has to adjust its strategy every time when it grows so that it will be stable and effective where focusing on visionary to develop with innovation as well as manage by computer programs.
      Payroll is the toughest job and dealing with many documents each month. If there's no system support, it will be risky for any error in the process of recording data or document preparation to government offices.
      As a matter of fact, Payroll system is very useful and important for business in every level and support these tough jobs well organized and proceed the payroll correctly such as filing employee's data with fast search engine, keep payroll record, transferring from department to another, promotion, and including personal income tax, social security fund's document preparation for government offices. It also computes working day, leave, late for work, overtime work by using Payroll system and it will help human resources department and finance and accounting department, no matter it is small, medium organization.
Benefit from using this system : 
      ● Always have the latest update of employment and easy to search.
      ● Data support for management to audit and prevent from corruption.
      ● Time saving for relevant departments so that they will have time to do other tasks for the business.
      ● Data linked within organization and offices outside organization.